Dr. Ni… Frasier Crane Quotes IX.
Mittwoch, 26. März 2008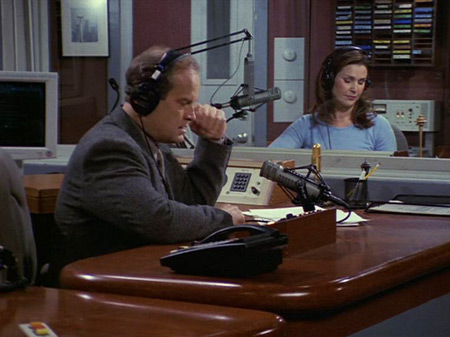 Frasier: And hello to you, Seattle. Welcome to 'The Wine Corner'. I hope you're as excited about this new program as I am.
I offer myself as Sherpa, a guide, if you will, to lead you through the labyrinth of vintages and wine lists, chateaus and bodegas, and take you, hopefully, to a whole new level of sophistication.

… (later)

In summary, Linda, the year listed on the bottle is not an expiration date. So that wine from 1979 should be perfectly safe to drink.
Dr. Niles Crane is a fictional character on the American sitcom Frasier. Niles is the younger brother of Dr. Frasier Crane.