Dr. Niles Crane Quotes VII.
Dienstag, 29. Januar 2008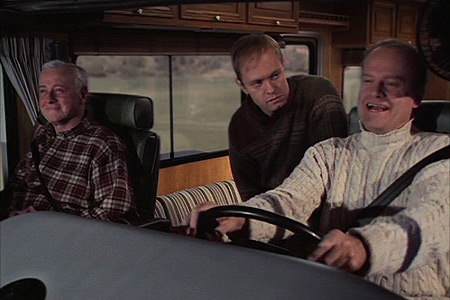 Niles: By the way, how are we going to explain to the wine club our arriving in a Winnebago?
Frasier: Just chalk it off to whimsy, Niles. We'll call it our 'Van Ordinaire!'
Dr. Niles Crane is a fictional character on the American sitcom Frasier. Niles is the younger brother of Dr. Frasier Crane.