Jahresendflügelfigurpause
Montag, 24. Dezember 2007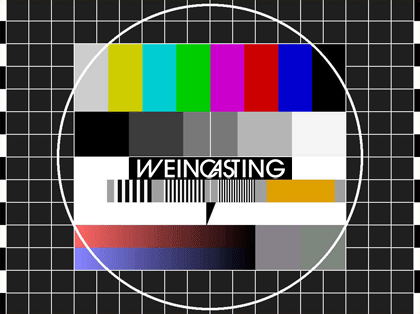 Allen Lesern da draußen ein paar ruhige, ruhige, ruhige Tage, einen guten Tropfen im Glas und ein Weihnachtsgedicht von Christopher Walken:

Twas the night before Christmas, when all through the house,
Not a creature was stirring, not even this mouse.
For I bit off its head, and shaved off its hair,
Stuck it in Timmy's stocking, hung from the chimney with care.

The children asleep, waiting for Santa to come,
While visions of sugar…wait…what the fuck is a sugar plum?
Grandma in her 'kerchief, Grandpa in his cap,
Had just settled down, for a long winter's nap.

To say "just settled in" is a bit of a mistake,
Twelve years in those chairs, they won't soon awake.
I think they're fun, you can move them about,
I had just put Grandpa's cold fist in his mouth.

When out in the yard, there arose such a clatter,
I looked onto the lawn to see only bone and grey matter,
The moon lit the moisture on the new-scattered flesh,
The blood yet to freeze, you could tell it was fresh.

Photo by tinyGorillas via Flickr.
Then, what to my wondering eyes should appear,
But eight stupid little dogs … err … tiny reindeer,
Strapped to a driverless sleigh were these fawn,
And I knew Santa's remains were all over my lawn.

He always was a bit jolly, a little bit high,
And what's Christmas Eve without a DWI?
I took a seat in the sleigh, between seven large bags,
Peered over the front, and read off the dogs' tags:

"Now, Dasher! Now Dancer! Now, Prancer and Vixen!"
What lonely sicko names their stupid dog Vixen?
"On, Comet! on Cupid! on, Donder and Blitzen!"
Your master is mangled, and surely we'll miss him.

But Christmas goes on, with me at the reigns,
Sure beats hanging out here and cleaning up brains,
But the reindeer won't budge, kinda makes you wonder,
If they know that I was in The goddam Deer Hunter.

"C'mon silly dogs! I know you recall,
how to dash away! Dash away! Dash away all!"
That got them started, and to the house-tops they flew,
With a sleigh full of toys, and the Angel of Death too.

So to all you naughty kids, don't ever fear,
I'm running the show, and this might be your year,
You might hear me cackle, as I swoop down like a hawk and
Howl "Merry Chris-mas to all, from your pal Santa Walken!
Note to the little ones: Do not worry about your fat friend. There are 17 confirmed immortals in the world. I am one of them. Santa is another. He will be back next year. Hopefully he'll lay off the sauce.