Dr. Niles Crane Quotes V.
Dienstag, 27. November 2007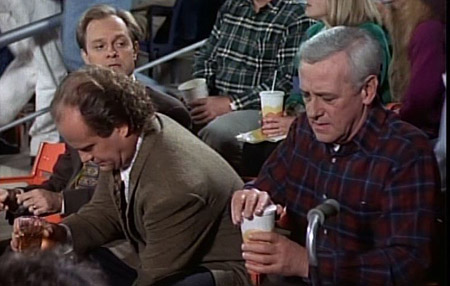 Frasier: Here we are: one beer, and two glasses of wine. I'm sure it's good, Niles, they opened a fresh box when they poured it.
Martin: What are you guys doin' drinkin' wine at a ball game? You should be drinkin' beer.
Niles: Dad, I only drink beer when I eat German food. Which is to say, never.
Dr. Niles Crane is a fictional character on the American sitcom Frasier. Niles is the younger brother of Dr. Frasier Crane. Martin is the father of Frasier and Niles.